Programming
We don't force you into a template. Our projects are as unique as our clients.
Tell us what you want
Have an idea for a software project? Whether your idea is fully formed and documented, or only in the initial stages, we can work with you to make your idea come to life.
If you haven't quite worked out all of the details of your software project, we have the capabilities to help you document your idea and develop content for your application or website.
We make it happen
Once your project is properly documented, programming can begin. We will program your application or website in the programming language that will meet your specific needs.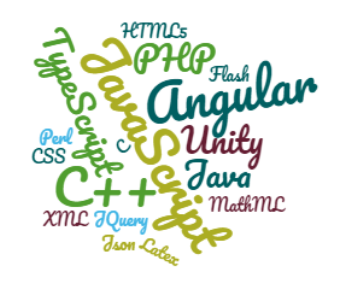 You will be able to talk with the programmer(s) assigned to your project to talk about changes or to ask for advice. Our programmers are very knowledgeable and want to make sure your software works seamlessly on all required devices.
The next step is graphic design. We have the capabilities to design the look and feel of your application to optimize user experience. If you have your own graphic designer, we can implement their graphics and UI elements.
Finally, we will perform quality assurance on the completed application. We test our applications against the original documentation to make sure we are delivering what you, the client, wants.
Your satisfaction is guaranteed
If you find a bug in our software within 90 days of the end of the contract, we will fix it for you at no extra charge. That's how confident we are in our quality.