Content Development
Our subject matter experts are tech-savvy and aim to use the digital medium to its full potential for teaching and learning.
Mathematics
We employ full time subject matter experts and authors, specializing in mathematics. Our experts are tech-savvy, and have experience designing interactive activities and authoring course content for elementary through college math.
If you hire us to author your mathematical content, you will be able to speak directly to the subject matter expert(s) assigned to your project. We will keep in contact at every step in the development of your software or print project so you can be sure that what you want is what you will get.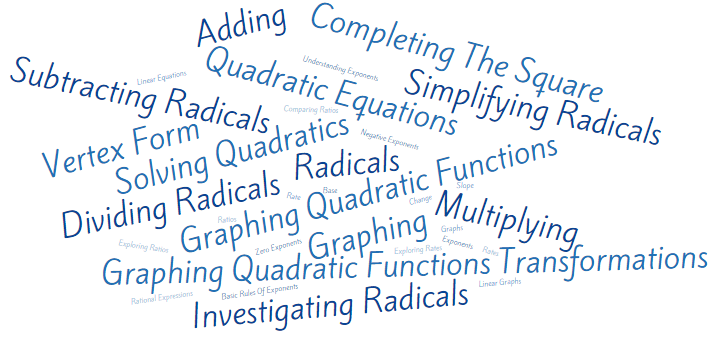 Other Disciplines
Our connections at local universities allow us to pull in experts from other fields as needed, such as health, language arts, social studies, economics, and the sciences.
A Turnkey Solution
If you are developing your software product from scratch, consider using us as a turnkey solution. We also offer services for documenting, programming, designing, and testing software products.